Felix - The Show: Comedy Circus Show
Felix Feliz is a proud and happy character. He arrives to blow your mind. He is an expert in risky and funny tricks and combines the best of his performances on a unique show. Unicycle, acrobatic bike, juggling and much more. It can be performed on the streets or on stage. It lasts 30 minutes (can be adapted) and it's family friendly.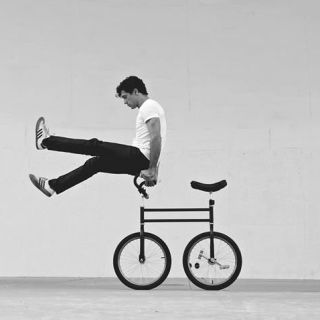 Andre Borges is a Master of the Wheels. As a World Class Artist, he has been all around the world for the last 15 years, presenting the best of Unicycle and Juggling shows. Not only his superb technique, but also his unique character and performance, make the difference on and off the stage.