Felix - The Show: Espetáculo Cómico de Circo
Felix Feliz é um personagem divertido, vaidoso e convencido. Chega para arrasar.... e arrasa! Perito em números arriscados e divertidos, compilou o melhor das suas performances num espetáculo único. Números de monociclo, bicicleta acrobática, malabarismo, rola-bola e muito mais. Pode ser apresentado na rua e em palco. Duração: 30min (adaptável). Indicado para todas as idades.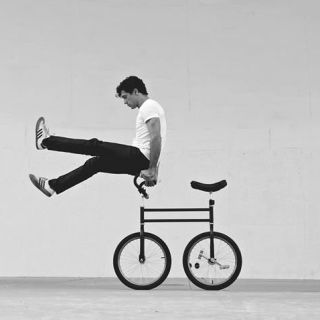 Andre Borges is a Master of the Wheels. As a World Class Artist, he has been all around the world for the last 15 years, presenting the best of Unicycle and Juggling shows. Not only his superb technique, but also his unique character and performance, make the difference on and off the stage.