Performance com Personagem Divertido e Monociclo
Performance com Monociclo com um toque de loucura e um personagem especial. 5 minutos de duração, podendo ser adaptada a uma performance mais longa com diferentes bicicletas. Este personagem pode actuar no interior, exterior e é inspirado pelo Eduardo Mãos de Tesoura e o mundo inesperado do Tim Burton. De postura e cabelo elegante, a sua maquilhaem trá-lo dos anos 80 ao século 21.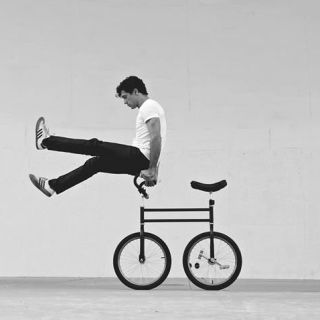 Andre Borges is a Master of the Wheels. As a World Class Artist, he has been all around the world for the last 15 years, presenting the best of Unicycle and Juggling shows. Not only his superb technique, but also his unique character and performance, make the difference on and off the stage.