Fun Character on Unicycle
Performance on a unicycle with a touch of edginess from a very special character. The performance lasts 5 minutes and it can adapted to a longer format with differente biked. This character can perform indoors, outdoors and he is inspired on Edward Scissorhands and a world created by Tim Burton. With an elegant hair and posture, his make-up brings him from the 80's to the 21st century.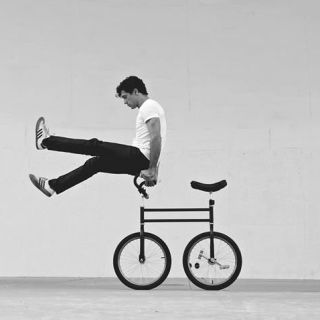 Andre Borges is a Master of the Wheels. As a World Class Artist, he has been all around the world for the last 15 years, presenting the best of Unicycle and Juggling shows. Not only his superb technique, but also his unique character and performance, make the difference on and off the stage.