Performance com Monociclo
Espectáculo Mundialmente Conhecido: 5 a 7 minutos. Diferentes monociclos, estrturas e trampolim quando possível. Ideal para eventos corporativos, cabarets, performances em casino ou programas de televisão. Pode ter lugar em palco ou na rua. Inicialmente criado por Vasily Protsenko, a sua performance foi melhorada ao longo de 9 anos, combinando perigo, elegância, graça, classe e saltos incríveis.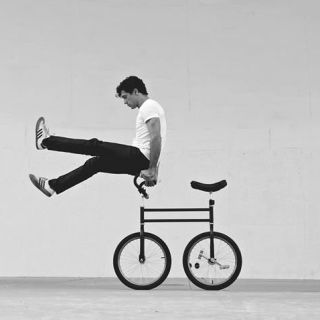 Andre Borges is a Master of the Wheels. As a World Class Artist, he has been all around the world for the last 15 years, presenting the best of Unicycle and Juggling shows. Not only his superb technique, but also his unique character and performance, make the difference on and off the stage.