Pintura de Parede e Murais
Pintura em qualquer superfície: pintura em parede ou pintura em tela. Ilustração surreal a preto e branco.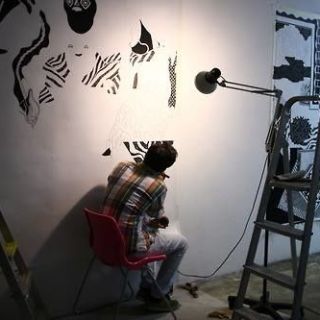 Born in Maracay, Venezuela, now based in Porto, Portugal. In my work you can expect layers of complex characters and other wiggly creatures teeming with patterns and textures. I work mostly with black ink (acrylic paint, markers, pen) in indoor and outdoor walls,in all kind of objects and scales.