Street art, murals, indoor painting
All murals, street art, and indoor painting are designed with the client in mind. I create art that works with your space to enhance and accentuate its existing beauty. I will show you sketches of this process before creating the work itself. I work alone and take into account all the costs of services and supplies into my projects so there are no hidden fees or hourly contracts.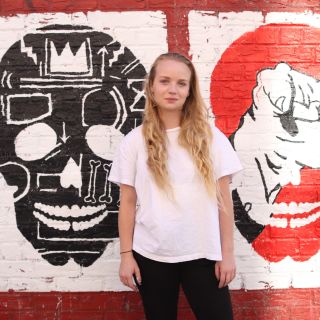 I am a muralist and illustrator based in Brooklyn, NY. My work varies in terms of what subject matter I am addressing, however all my street art and murals share the same striking colors, images and juxtaposition of old and new. I love taking known imagery and turning it on its head.