Serviço de animação, cuspidor e manuseador de fogo. Sao usados diversos utensilios de fogo bem como leques, malabares, correntes e staff. Passo fogo no corpo e cuspo.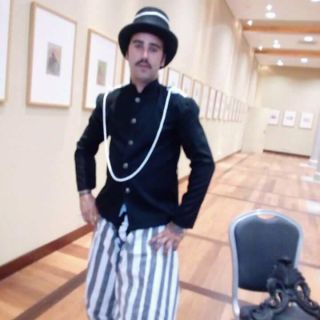 Vila Nova de Famalicão, Portugal
Freelancer entertainer since 2009. Juggler, fire spitter, stilt walker and can give life to characters from another planet. My performances are made to leave people happy.