Esta performance é usada em galas, recepções e casamentos. A animadora ira servir copos de champanhe ou uma outra bebida aos convidados. Ou seja a mesa serve o cliente.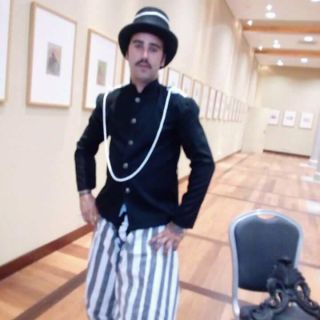 Vila Nova de Famalicão, Portugal
Freelancer entertainer since 2009. Juggler, fire spitter, stilt walker and can give life to characters from another planet. My performances are made to leave people happy.