Several outfits for branding and publicity proposes, receptions and galas These characters dress up according the client wishes, can walk around the streets modelling balloons or delivering advertising products.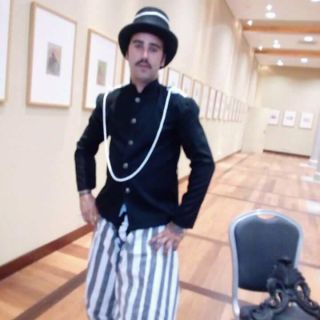 Vila Nova de Famalicão, Portugal
Freelancer entertainer since 2009. Juggler, fire spitter, stilt walker and can give life to characters from another planet. My performances are made to leave people happy.