Vários figurinos para serviços de publicidade, recepções e galas Estas personagens vestem o fato á escolha do cliente, podem circular pelas ruas, realizando modelagem de balões ou simplesmente entregando publicidade.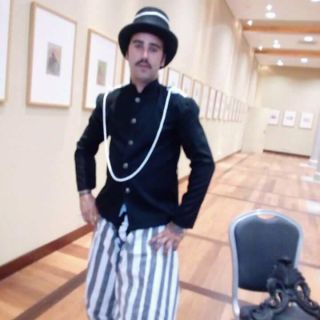 Vila Nova de Famalicão, Portugal
Freelancer entertainer since 2009. Juggler, fire spitter, stilt walker and can give life to characters from another planet. My performances are made to leave people happy.