Humorous surrealizm mixed with some tentacle-izm
Graffiti. Urban Contemporary Art. Humorous surrealizm. Tentacle-izm. Murals. Live Painting. Artworks. Canvas. Sculptures. Utopia. Food for thoughts...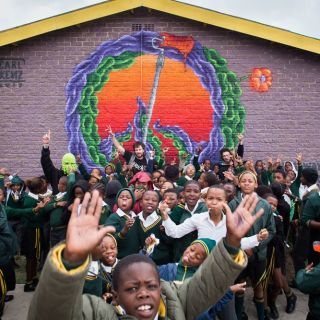 He realizes his Utopian places and thus constructs heterotopias aiming againstthe controlled and disciplinary society. He realizes this by picking up, questioning or reversing parts of the current culture and thus critically reflectsthe planet Earth...