Art installation with light
I can develop pieces made with different materials as well as ordinary textures, then combine them with superpower color and light. This is "Suspension & Time", made of 6 series of different colors, all made by hand so I ask myself: "What's the now of painting?". I use industrial materials, ordinary materials whose "speech" has been changed.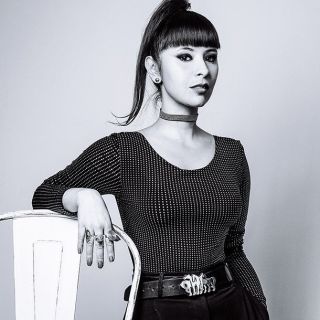 I develop projects with light, interactive installations, murals and big size paintings. Much of my research focuses on human beings, their behavior as individuals and social acceptance. I study memories through the dreams, multiverse as a part of our existence too. Geometry is the brain of my work.