I am a street artist and graffiti artist from Munich. I am working mainly for clients in London and Munich. My service includes mural art and illustration, graffiti, live painting, window illustration, custom surface painting on different objects and materials. I am always looking for new mediums and platforms in huge or small scale to paint and draw on. Feel free to contact me for any commission and collaboration.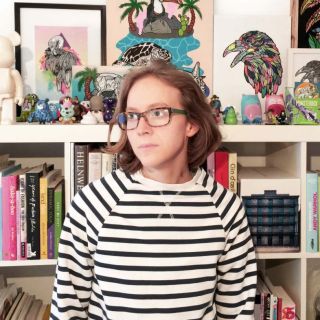 München - Munich, Germany / London, UK
I am an Artist and Illustrator based in Munich and London. My work focuses on black and white line drawings and strong bold color combinations and patterns. I work digitally or with acrylics, spraycan or marker. I draw mainly animals, type, objects, food and patterns.