Dixieland, Vintage and Street Jazz
The best about Cottas Club is their mobility, their interaction with the audience and their excitement. Their performances are rich in humor, almost in a stand up comedy style. In every show, this group comes dresses up in style and always brings the good vibes.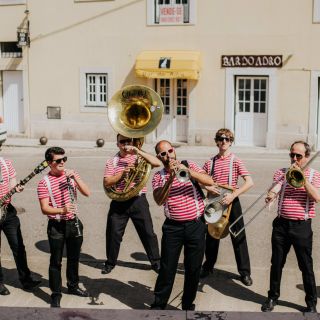 Cottas Club Jazz Band are focused on Dixieland (or Traditional jazz), the sound from New Orleans - the home of jazz. This also is reflected in the instrumental make-up of the band: trumpet, trombone, saxophone, clarinet, banjo, sousaphone and washboard.