326 MORMURs | Diabolo Act
25min - All Spaces . Minimum - 6x6x6 meters | Diabolo Performance about the meaning of life. | "Life seems simpler when you live with little, she thinks, while the sand gazes at the landscape waiting for the night that brings the cold and, again, the pink dawn"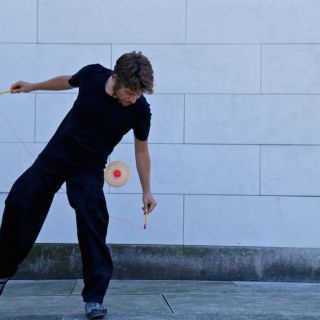 Performer and lover of science, I investigate juggling and I'm writing a diabolo theory to order my ideas and contribute in an active way to the circus community. Nowadays I'm developing a diabolo tricks database and planning some juggling laboratories to change the way people see the diabolo.