Riesenseifenblasen Show (Outdoor): Walking Act
Dr.Bubbles zeigt in seinen Outdoor-Shows, alles was mit Riesenseifenblasen möglich ist. Von solitären Riesenblasen, langen Seifenblasen-Schlangen, komplexe Seifenblasengebilde bis hin zu mehreren hunderten Blasen auf einmal. Wenn der Wind mild gestimmt ist, werden auch aus den Händen Seifenblasen fliegen!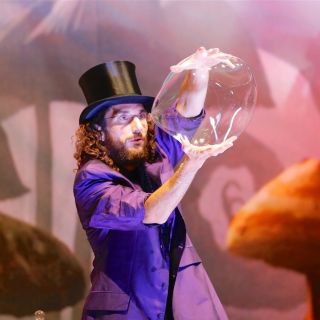 Dr. Bubbles is an Austrian master of soap bubble performances which bring joy, magic and wonder to all spectators. His shows are perfect for a variety of events, from corporate events to festivals and marketing actions.