Painting and drawing workshop for babies
Dedicated to the sensorial and visual exploration of materials, colors, forms and their mixes. Use of appropriate paints, that are eatable and washable, which we will use to spread on and paint a big paper on the floor. Bring clothes that can painted on, since we will be painting with hands and feet. Lots of colorful fun for babies between 1 and 3 years old and their parents.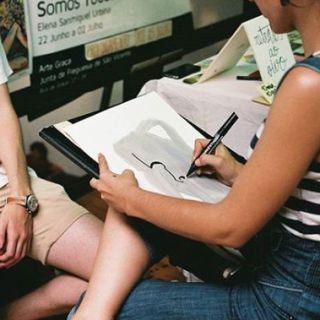 I am a Spanish illustrator living in Portugal. My focus lies on drawing and illustration but my work is very versatile. I use different techniques in order to express my thoughts such as serigrapgh printing, digital drawing, painting, mural painting and photography.