Workshop de desenho e pintura para bebés
Um tempo dedicado a exploração sensorial e visual das materias e os cores, das formas e as misturas. Tintas especiais que se podem comer, tocar, espalhar em uma grande folha no chão que todos vamos pintar. Tragam roupa que se posa colorir pois mãos e pes vão pintar. Muita brincadeira colorida, para bebés de 1 a 3 anos e seus pais.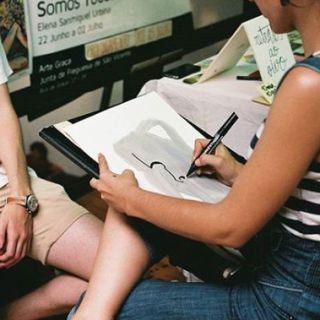 I am a Spanish illustrator living in Portugal. My focus lies on drawing and illustration but my work is very versatile. I use different techniques in order to express my thoughts such as serigrapgh printing, digital drawing, painting, mural painting and photography.