Illustration and Painting on Canvas
Painting on canvas within the chosen or suggested topic. I can also personalize surfaces such as surfboards, vehicles, decoration objects and so on. Digital or analog illustration for decoration, branding, advertising or brand identity.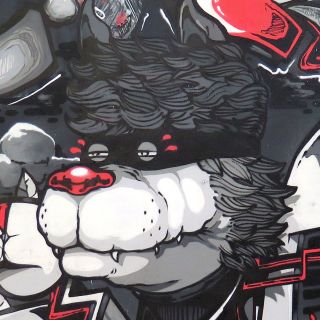 I'm a graffiti artist and illustrator based in Porto, Portugal. My work features a lot of different textures and contrasting color schemes, and >I try to be as versatile as possible. I paint murals, canvases, costumize various objects, and make illustrations by hand or digital.