Ilustração e Pintura em Tela
Pintura de telas com elementos dentro do tópico sugerido. Também posso personalizar superfícies como pranchas de skate, veículos, objetos de decoração, etc. Ilustração digital ou feita à mão para decoração ou branding para publicidade ou identidade corporativa.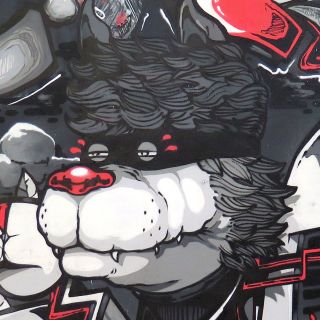 I'm a graffiti artist and illustrator based in Porto, Portugal. My work features a lot of different textures and contrasting color schemes, and >I try to be as versatile as possible. I paint murals, canvases, costumize various objects, and make illustrations by hand or digital.