Die Herde der Maschinenwesen
Langsam ziehen sie vorbei. Ritzel rotieren, Ketten klirren, metallische Augen leuchten. Hirten halten die Herde stählerner Kreaturen auf Kurs. Weidewechsel, Almabtrieb oder der Weg zum Schlachthof? Sirrend und surrend kurbeln sich die Tiere einer ungewissen Zukunft entgegen. Gestern modern, heute nur noch Altmetall. Eine lebendig gewordene Installation aus recycelten Fahrrädern, ein Walkact an der Schnittstelle zwischen Kunstinstallation und mobilem Theater. 3-5 Akteure und 4-8 Maschinenwesen.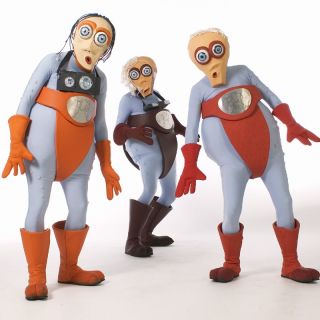 München - Munich, Germany
For more than 30 years, the 5 circus and theater professionals have enriched events all over the world with their walking acts and shows. Unusual ideas, high-quality costumes, a well-rehearsed solid team: foolpool convinces through the extraordinary quality of the artistic productions.