Concert for Events: Musical trio for Cocktail
As one of the street swingers from Lisbon, Freddie and The Pickpockets are the classiest band you can hire for your next event. They can make your occasion memorable and can provide a vintage atmosphere with a touch of Swing, Blues and Bossa Nova. Regardless if you want a more energetic performance or a smoother one, one thing is certain: there will be amazing music!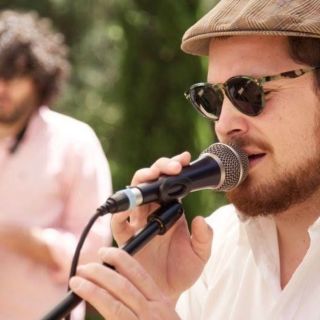 We are 3 musicians who met in the same school and we've been performing all over Portugal since 2015. With a feel for Swing, Soul, Blues and Ballads, our band will make you dance your feet off, or be the classiest band you can hire for a wedding cocktail.