Concerto para Eventos: Trio Musical para Cocktail
Como uns dos street swingers de Lisboa, os Freddie and The Pickpockets são a banda mais classy que deves contratar para o teu próximo evento. Eles podem tornar a ocasião memorável. Nós providenciamos uma atmosfera vintage com um toque de Swing, Bluess e Bossa Nova. Quer seja uma performance mais energética ou mais suave, uma coisa é certa: haverá música e da melhor!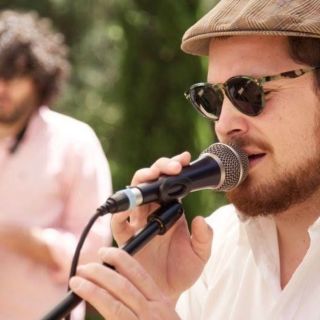 We are 3 musicians who met in the same school and we've been performing all over Portugal since 2015. With a feel for Swing, Soul, Blues and Ballads, our band will make you dance your feet off, or be the classiest band you can hire for a wedding cocktail.