For the past 8 years, I've been applying my illustration style to a broad range of illustration projects. They break down information for magazines. They tell stories and transport style and culture on packagings, skateboards, bicycles, merchandise and all kinds of apparel. In the past I illustrated for Adidas, Google, Reebok, Stüssy, 55DSL, GQ Magazine, Amnesty International, It's Nice That, Fred Perry and much more.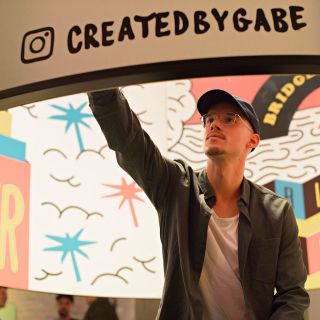 München - Munich, Germany
I am a graphic artist from Munich. After studying communication design in Germany and Jamaica, I moved on to develop a visual laguage that is heavily influenced by comics, graffitti and music. Ever since I try to tell stories and touch people through my artworks.