Walk about Close UP Magic
If you are looking for a magician to rove from table to table/group to group then Gazzo's walk about magic is perfect for these types of events. Close up magic happens right in the spectators hands and is perfect to get your guests interacting with each other and breaking the ice creating a relaxed atmosphere. Gazzo will use his expert skills as a sleight of hand artist to entertain and engage each group of people he approaches.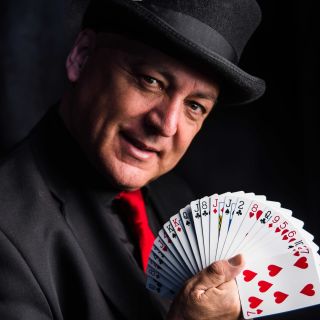 Gazzo is a comedy magician based in the UK. He has travelled the world with his magic making people laugh and astonished. He performs a corporate magic show, close up magic and a street show designed for festivals.