Chanson française trifft Brit Folk
Ein Set meiner eigenen Songs - inspiriert von Chanson française und British Folk. Die Show wurde als "bewegend" beschrieben und meine Lieder wurden auf BBC Leads, Tees und York gespielt.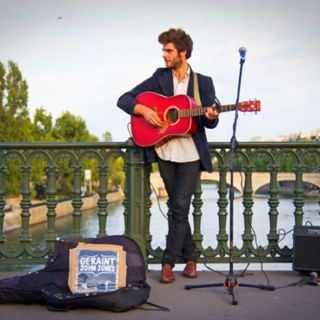 British pop / folk singer who currently lives in Berlin. For the past ten years, Geraint has performed throughout Europe with his broad repertoire of artists such as Leonard Cohen, Cat Stevens, Bob Dylan and Edith Piaf. The covers mix well with his own pieces.