Mural art, Interior Design
Our philosophy is that we care passionately about everything we do and we know all the tricks of the trade to make it work. We use diverse media and styles, ranging from spray can to gold leaf, from realism to abstract design and from interior walls to huge house fronts. Our mature approach and the interaction of different materials stand out from the ordinary – we create new forms and artistic worlds.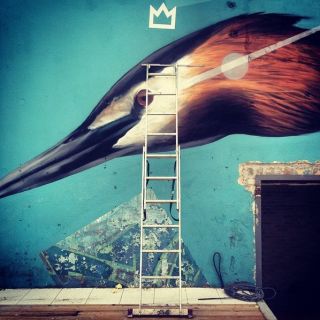 Innerfields are the three artists Jakob Tory Bardou, Holger Weißflog and Veit Tempich. Born and based in Berlin, they've been growing up with graffiti and various influences; they started as a group in 1998.