Lisbon Underground Burlesque
Lady Myosotis is a Burlesque star with more than 9 years of experience in the field. Her team: the Lisbon Underground Burlesque providea variety of artists. From vintage belly dance to a classic Neo-Burlesque with a twist. lady Myosotis works regularly with international friends and performers. Send a request if you are looking for an exuberant and glamorous Burlesque show.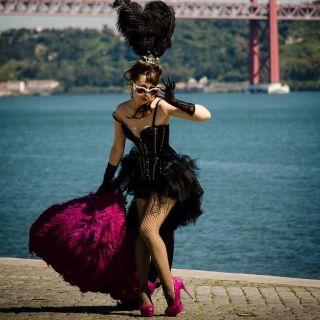 I am a DJ, singer and performing artist from Portugal. I have been performing Burlesque since 2008 and run my own company and festival here. I also created the Jazz Tease, a jazz concert full of vintage glam and old Hollywood style.