Welcome to JAGO & L-ION - LED show – visual arts without limits! Using the latest generation of programmable LED technologies, any name, date, picture or logo can be personalized and displayed. Ideal for indoor parties or corporate events. A huge variety of costumes combined with acrobatics and synchron choreographies to the point of the music awaits you - the perfect blend of an elegant and futuristic touch.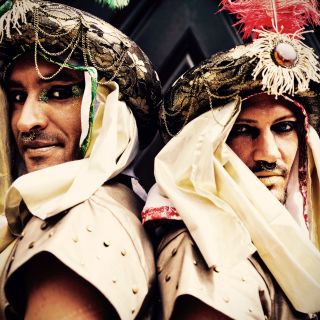 Köln - Cologne, Germany / Ibiza, Spain
We, JAGO & L-ION are a german-spanish artistic duo, Köln-Ibiza based. We love to bring the final touch to an event - creating costumes and characters on stilts, performing choreographed fire & LED shows, a solo multi-hoop act or group shows - all including skillful dance and acrobatics.