This entertaining and humorous performance by JAGO and SaarArts includes elements from swing, tango, burlesque, circus and acrobatics. During this firedance spectacle, two divas in love try to define their place next to each other in a game of ego, fun, jealousy and attraction.Those theatrically overacting characters will steal your attention with their stage presence, outstanding partner fire techniques, beautiful costumes, movement and unique story.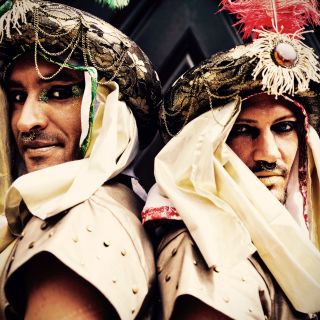 Köln - Cologne, Germany / Ibiza, Spain
We, JAGO & L-ION are a german-spanish artistic duo, Köln-Ibiza based. We love to bring the final touch to an event - creating costumes and characters on stilts, performing choreographed fire & LED shows, a solo multi-hoop act or group shows - all including skillful dance and acrobatics.