Combo: Performance + Mini Workshop
Impress your guests with a fabulous Hula Hoop Performance, and give them the chance to try hula hooping! I offer a stunning performance of about 5 minutes and a mini workshop of 15, 20 minutes or longer if requested! Suitable for everyone with a playful, joyful & openminded spirit!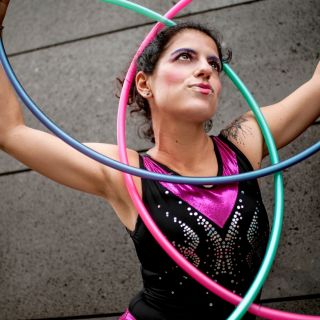 I am a urban Hula Hoop dancer, originally from Sardinia, based in Berlin. I like playing with 1hoop as well as with twin or multihooping, mixing on body with off body hooping. I enjoy exploring new things and to lose myself into the magic hoop world, like in fairytales!