Alchemists and the souls of fire
Theatre show including manipulation with fire, equilibrium, dance, soap bubbles and aerial acrobatic hoop. The shows contain handmade costumes and self-designed and produced fire tools. Duration: 30min.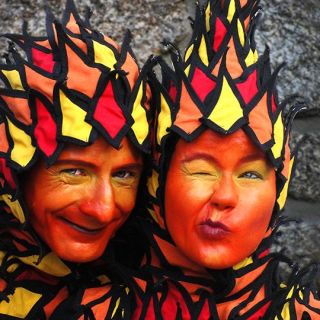 Kinessis is a synonym for theater, juggling, dancing, magical and enchanted characters. Our shows feature hand-made costumes and scenarios with traditional tools and of course immersive stories able to create reflection on ourselves and our relationship with time and space.