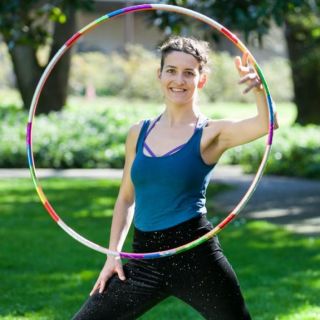 Leela Pluma Hoop is a german Hula Hoop Dancer and a Circus pedagogue based in Lisbon, Portugal. She is teaching the art of Hula Hoop combined with dance choreographies. She is interested and focused the most in opening the door of Hula Hoop Dance to everyone.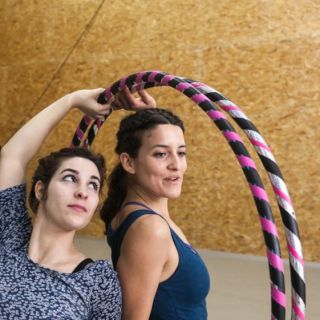 Here you learn how to spin the Hula Hoop on various parts of your body and how you can connect these new learned tricks into dance moves or in funny group choreographies. Hoopdance helps to improve your coordination, building a core strength and giving your brain and body a workout. No previous hooping experience is necessary. These course welcomes absolute beginners, as well as Hoopers with experience.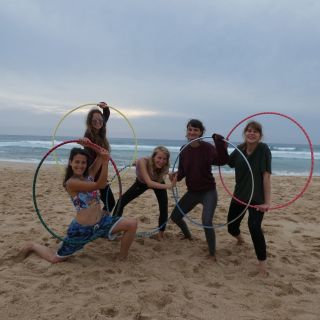 Here you will learn, surrounded by beautiful nature, profound knowledge about the moving art Hula Hoop Dance. Daily we will train 6h either on the beach, or in a beautiful garden.