Intense Weekend Hula Hoop Workshop
Here you will learn, surrounded by beautiful nature, profound knowledge about the moving art Hula Hoop Dance. Daily we will train 6h either on the beach, or in a beautiful garden.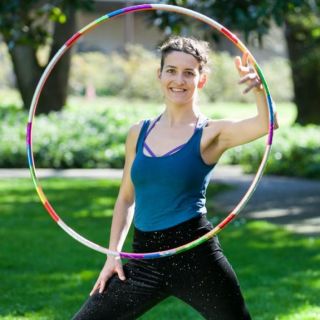 Leela Pluma Hoop is a german Hula Hoop Dancer and a Circus pedagogue based in Lisbon, Portugal. She is teaching the art of Hula Hoop combined with dance choreographies. She is interested and focused the most in opening the door of Hula Hoop Dance to everyone.