Origami and Paper Installations
Mademoiselle Maurice creates small, medium, large and XL street art decoration with origami pieces. Her paper art beautifies any outdoors and indoors spaces on a unique way, combining diverse folding techniques and bright colors.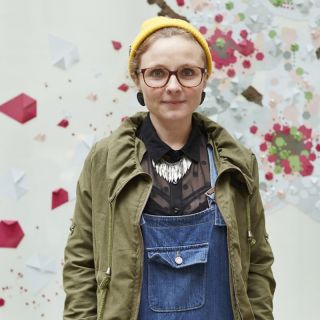 Mademoiselle Maurice is a French artist of 29 years. After living in Japan for a year and witnessing the tragic events of March 2011, she decided to start composing her artistic and urban works related to these facts. Now based between Paris and Marseille, she develops and creates colorful works.