Espectáculo de Magia por João Soares
Tirou o curso na escola de magia do Porto, pioneira no país, o qual confessa que foi graças a isso que conseguiu levar o seu sonho até hoje. Aos 16 anos estreou-se no mundo da televisão, contando com participações na RTP, na SIC, na TVI, Porto Canal e Sic Radical.Mas o maior desafio da sua carreira foi participar no programa "Got Talent Portugal" sendo, semi-finalista do Programa.Atualmente já realizou mais de 100 espectáculos por todos o país.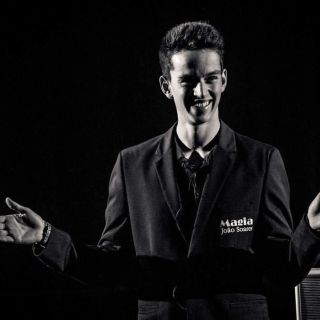 Young magician from Espinho, Portugal with more than 6 years of experience.Modern and different magic show! João's interest for Magic started when he was only 12 years old and he is a finalist of the show "Got Talent Portugal". He represents the magic in Portugal in the best way possible.