Magic Show by João Soares
João studies at Porto's school of magic, a pioneer in the country. Thanks to that he followed his dream and brought him to where he is right now. At 16 he had is debut in TV, taking part in different Portuguese TV Shows in channels like RTP, SIC; TVI, Porto Canal and Sic Radical. His biggest challenge so far was being part of the show Got Talent Portugal where he was a semi finalist. He took part in more than 100 magic shows throughout the country.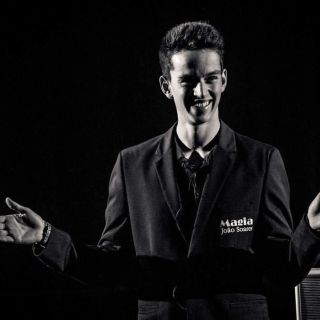 Young magician from Espinho, Portugal with more than 6 years of experience.Modern and different magic show! João's interest for Magic started when he was only 12 years old and he is a finalist of the show "Got Talent Portugal". He represents the magic in Portugal in the best way possible.