Workshops - Actividades de Team Building
Workshops individuais ou para grupos. Técnicas de aerosol e truques.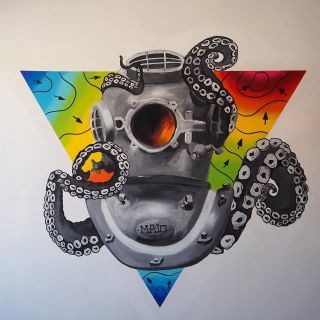 Living in Cacilhas, he is connected to graffiti since 1998. Street Artista nd Graphic Designer, he has major in Communication Design by Faculdade de Belas Artes de Lisboa. He is constantly inspired by the folk culture and by the sea. From canvas to wall painting, he combines brushes and aerosol.