3D Street Painting and Murals
3D street art is a very old technique which enables the artist to create a fantastic illusion of plasticity when you look at their paintings from a specific angle. It is very entertaining for the passers-by. It is ideal to create some engagement with the audience, promote a brand or event and get some visibility online. A 3D painting can be created on the floor, as a mural or on a billboard, with paint, chalk or even on removable stickers and vinyl surfaces.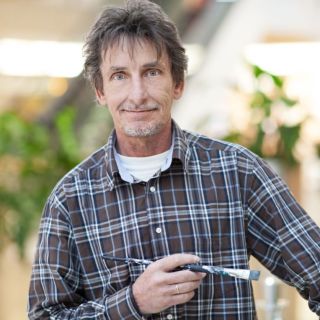 Manfred Stader began street painting and pavement art during his art studies in the early 1980s. By 1985 he became one of the few master street painters, achieving the title "Master Madonnaro", a title awarded at the largest international street painting competition in Grazie di Curtatone in Italy.