Mexikanische Musik und Unterhaltung
Viva Mexico ist ein Unternehmen von Mexikanern, die in Deutschland leben. Seit 20 Jahren organisieren wir Fiestas Mexicanas wie Galaabende, Betriebsfeste, Hochzeiten, Geburtstage, Motivations-Events, Aktionen, mexikanische Wochen, Werbepräsentationen oder Veranstaltungen jeglicher Art mit mexikanischer Stimmung.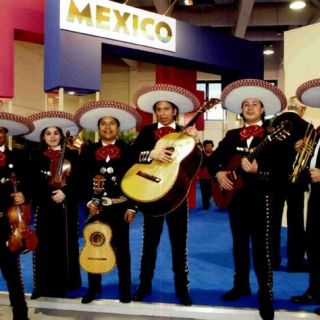 The FIESTA is in the nature of the Mexicans and they always find a reason to celebrate. We can play as a Duo, Trio, Quartet or as a Mariachi Band for any public or private event when you are looking for a real Fiesta feeling. Celebrate with our music an original Fiesta Mexicana!