Customized illustration on smaller and transportable surfaces like wood boards, paper sheets, card boards or canvases. The styles I can offer you stretch from realistic to expressive, from influences of Art Brut to more Pop Art like works.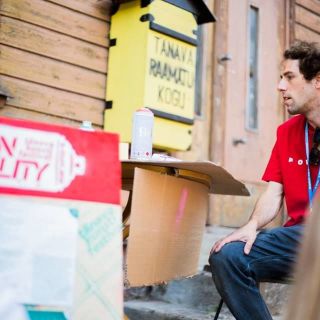 Landshut / München, Germany
I am an urban artist from southern Germany doing wall paintings, canvases as well as wood sculptures made of recylced material for more than 15 years now. I prefer a style mix of Pop Art, Outsider Art and graphical elements. Nevertheless I am able to use other styles as well.