Wall painting for indoor and outdoor spaces according to the wishes of the customer. I`am able to offer a variety of styles and techniques as well as abstract or figurative designs. If you want to include some letters or just want to have a "pure" Graffiti look for your wall, no problem, you can choose between different styles as well.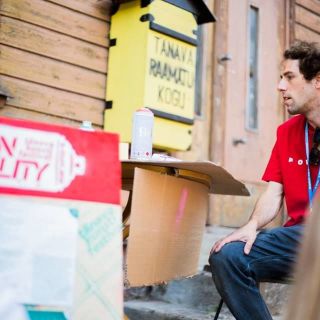 Landshut / München, Germany
I am an urban artist from southern Germany doing wall paintings, canvases as well as wood sculptures made of recylced material for more than 15 years now. I prefer a style mix of Pop Art, Outsider Art and graphical elements. Nevertheless I am able to use other styles as well.