Zaubershow: Die schnellste Modenschau der Welt
Die schnellste Modenschau der Welt mit der zauberhaften Jennifer Martinez und Maxim Maurice. Die Beiden beherrschen die Kunst, sich blitzschnell umzuziehen, mehrfach hintereinander und so unglaublich schnell, dass Sie ihren Augen kaum trauen können. Lassen Sie sich von dieser Quick Change Show begeistern.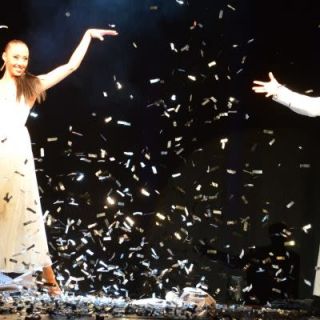 Let yourself and your guests be enchanted and enjoy moments full of magic - with the fastest fashion show in the world. The two master the art of moving at light speed, several times in a row and so incredibly fast that you can hardly believe your eyes.