Street painting and sidewalk chalk art
Street painting on pavements such as streets, sidewalks, and town squares with impermanent and semi-permanent materials such as chalk.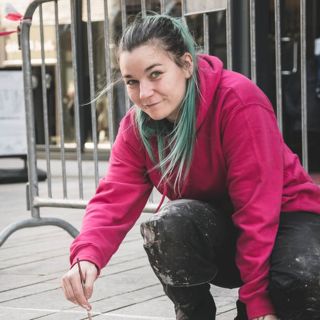 I am a street artist from Germany. My work focuses on traditional chalk-art and 3D pavement art. I work with acrylic paint and chalk to create my artworks.