Graffiti and Mural Painting
Mural painting with a cartoon style with a colorful touch and different characters and elements.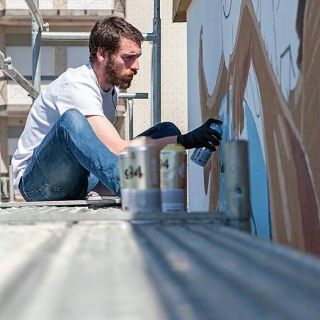 Gustavo Teixeira aka Mesk is a Porto based visual artist born in 1985. He loves to draw and try new artistic techniques. In 2004 he began to work with cartoons and graffiti-related experiences and has never stopped since then.