Fingerstyle Guitar Performance
There is no better way to feel the guitar than with your own fingers. Miguel makes his guitar sing in a unique way, creating an intimate atmosphere where he creates a connection with the audience while everyone enjoys his music. For him, acoustic guitar played in fingerstyle is pure magic that is able to showcase different chords and melodies in every song.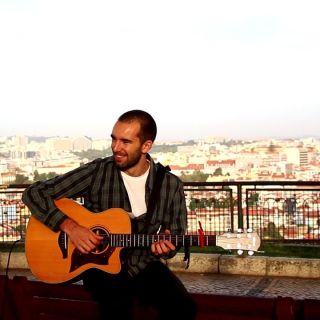 Miguel is a guitarist from Portugal. Has a background on a variety of styles, including Jazz, Swing and Folk but mainly solo fingerstyle guitar, perfoming creative and unique covers and originals.