Live Jazz-Trio + Gesang oder Saxofon
Erweitern Sie den Klassiker um Gesang oder Saxofon und geben Sie Ihrer Veranstaltung eine ganz besondere Note. Gekonnt und routiniert passen wir uns dem gegebenen Anlass an und sorgen für die perfekte Atmosphäre, ohne dabei aufdringlich zu sein. Auf den Spuren großer Jazzmusiker wie Miles Davis und Frank Sinatra verwandelt die milestones Jazzband auch Ihre Feier zu einem einzigartigen Erlebnis und schafft dabei eine unaufdringliche Atmosphäre mit höchstem professionellen Anspruch.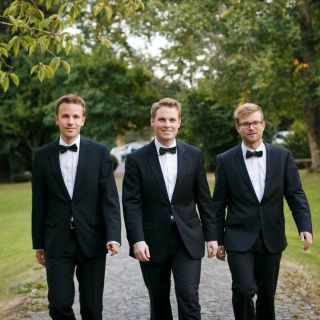 Are you planning a company event, a wedding or a concert and still need the appropriate musical accompaniment? With the milestones Jazzband you have found the right contact person. With us you get first-class live music.