Burlesque, fire and fetish show
Ms. Van Doll glänzt mit Ihrer show Vielfalt. Die Creme de la creme der lasziven Kunst der Verführung. Mit ihrer unwillkürlichen Performance versetzt sie die Zuschauer in einebn Trance-artigen Zustand. Egal ob mit Feuer, Tanz oder Burlesque - die Künstlerin weiß, die Gäste zu verzaubern.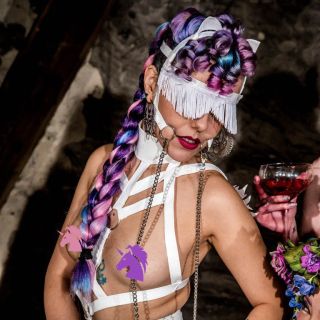 Through her wonderful performances, Ms van Doll ensures that the viewer is put into a kind of trance. Since 2014 she has been performing on various international stages. Burlesque, fetish art, fashion shows or fire performances are all there.