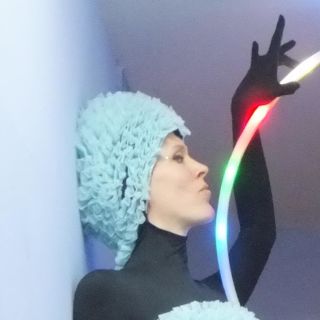 I'm a HoopDancer from Hamburg with experience in building hoops, amazing and inciting people to venture and to play since 2011 -on festivals, beaches, conventions as well as in clubs, museums and in schools. My ambition: bringing Hula around the world, acting out playful & queer. See ya in the hoop!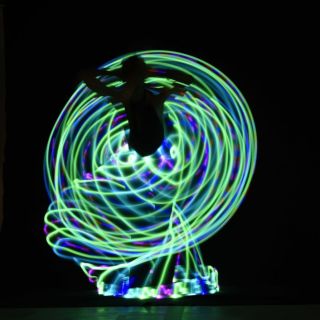 Performances with hoops in all sizes, weights and colors - and for special performances with great LED light shows in the darkness! I perform for you and I show you tricks and moves.. Big fun with sporty and wow-effect for everybody out there! For your wedding party (happy couples get two BIG rings as well), company parties, festivals, shootings. GetInTheRing!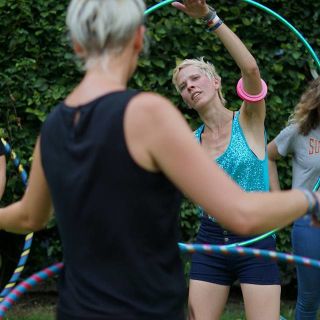 Everybody can play with Hula Hoops! No matter how old, how young, which gender and physical condition... I offer a big fleet of Hula Hoops, from mini to 'maximonsters'. I perform for you and show you tricks. Fun and sports guaranteed!