Hula Hoop and LED Hoop Shows
Performances with hoops in all sizes, weights and colors - and for special performances with great LED light shows in the darkness! I perform for you and I show you tricks and moves.. Big fun with sporty and wow-effect for everybody out there! For your wedding party (happy couples get two BIG rings as well), company parties, festivals, shootings. GetInTheRing!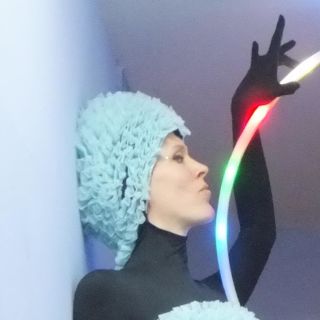 I'm a HoopDancer from Hamburg with experience in building hoops, amazing and inciting people to venture and to play since 2011 -on festivals, beaches, conventions as well as in clubs, museums and in schools. My ambition: bringing Hula around the world, acting out playful & queer. See ya in the hoop!