Eine spektakuläre Feuershow mit allem was das Pyromanenherz schneller schlagen lässt.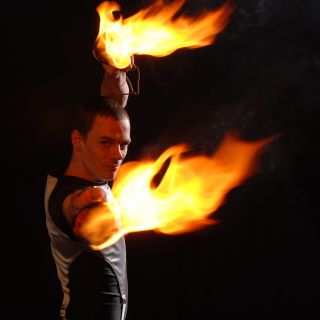 Zülpich bei Köln, Germany
I have been a passionate juggler and performer for many years. My specialty is choreographies with luminous objects and dynamic fire shows. I am looking forward to special challenges and special projects, but I also love to show my existing show programs.