3D anamorphic and hyperrealistic painting
This kind of work is great to interact with people because it is made with a specific perspective. The goal is to make you look at it from a specific point of view so it gives the feeling that the painting is actually a real object in front of your eyes. You can pose with the painting and act as if you were part of it.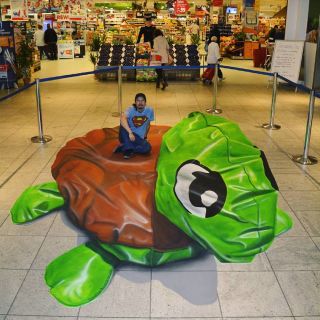 I am a street artist from Mexico living in Germany. Most of my work is anamorphic painting. I like hyperrealistic painting, I can paint with oil, acrylic, chalk and airbrush techniques on walls, floors and canvas.