Portraits and Caricatures
Rui draws live portraits and live caricatures during all kinds of private or public event. The average time for one live caricature is about 5 minutes or less and one live portrait takes 8-10 minutes. With a photo, it all depends on techniques, materials, surfaces, complexity and number of people (the reference photos must be analyzed first).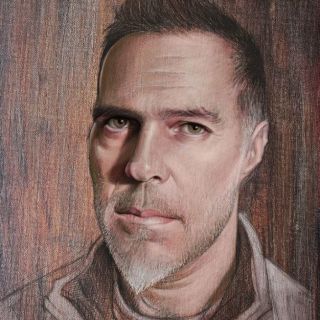 I am a Portuguese visual artist. (Visual Arts Master degree Painting, 1997). I mainly do portraits, caricatures (traditional and digital) and commissioned work (live on events or by photo). I can draw and paint with all materials and surfaces, objects or sizes.