Living Statues - Electro Swing, Steampunk DJ's
A fun performance by the DJ and his dancing assistant. The perfect atmosphere for private parties and events looking for the swing atmosphere of the 20's, 30's and 40's, with music played by their own unique Antique gramophone.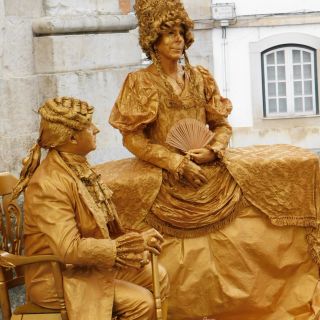 Tomar, Santarem, Portugal
Live Statue Artists with a variety of acts available for events. Roman Banquet, Peace & Love Picnic, Marie Antoinette & Louis XVI, Biker and his babe are some of the acts available with interesting props and effects. Take a look , we may have just the scene you are looking for.