Living Statues - Ice Queen
A wonderful winter scene with the Ice Queen with her dress and staff, that lights up unexpectedly adding to the surprise. All in ice white, with background music making it the perfect Christmas setting.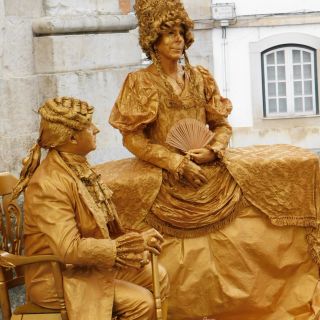 Tomar, Santarem, Portugal
Live Statue Artists with a variety of acts available for events. Roman Banquet, Peace & Love Picnic, Marie Antoinette & Louis XVI, Biker and his babe are some of the acts available with interesting props and effects. Take a look , we may have just the scene you are looking for.