Living Statues - Walking in the park
A scene which can be either standing up or sat down on a park bench. M´Lady with her husband and their pet dog.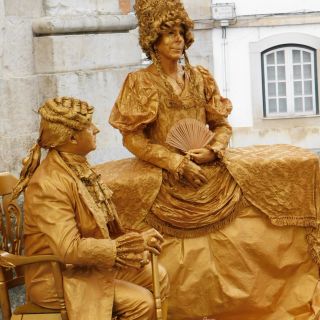 Tomar, Santarem, Portugal
Live Statue Artists with a variety of acts available for events. Roman Banquet, Peace & Love Picnic, Marie Antoinette & Louis XVI, Biker and his babe are some of the acts available with interesting props and effects. Take a look , we may have just the scene you are looking for.